For those who have been hooked on Korean movies (like me), this K-Idol I'm going to feature this week is an unforgettable, probably the most iconic actress to date. Her movie is the very first Korean Drama/Comedy film I've ever seen which paved the way to countless of other Korean films I watched thereafter. She's no other than Gyeon-woo's
My Sassy Girl
, Jun Ji Hyun.
Quick Facts:
Real Name: Wang Ji Hyun
Date of Birth: October 30, 1981
Education: Theatre and Film Degree at Dongguk University
Favourite Hollywood Actress: Angelina Jolie
Debut: Model for Echole (1997)
Breakthrough Films: Il Mare (2000); My Sassy Girl (2001); Windstruck (2004)
Jun Ji Hyun's success in the box office came in 2000 when she starred in the movie Il Mare. A little trivia,the movie's storyline was later adapted in the Hollywood film, "Lake House", in 2006 which starred Keannu Reeves and Sandra Bullock. It was in 2001 that Jun Ji Hyun became a household name (in Asia, that is) when she played the role of this feisty, soju-chugging, obnoxious,suffer-in-silence, but oh so lovable "The Girl" in the movie My Sassy Girl. The movie had such a huge success all across Asia and even became a worldwide sensation. The movie was later on adapted, yet again, in Hollywood which starred Jesse Bradford and Elisha Cuthbert. In 2004 she then again starred in another romantic comedy flick, Windstruck, which was directed by the same person who directed My Sassy Girl. Although they claimed that Windstruck is not the prelude to My Sassy Girl, fans (including me) speculate there was indeed a connection with both films. And to further solidify that assumption, the lead actor of My Sassy Girl, made a cameo appearance at the end of the film.
Il Mare (2000)
My Sassy Girl (2001)
Windstruck (2004)
Jun Ji Hyun is also known to be the CF Queen of Korea (CF stands for Commercial Film). Her career blossomed through modelling for Echo magazine and starring in various CF's. The list of her commercial endorsements include Giordano, Laneige, KFC, Pantene (China), Olympus, and Samsung. She was entangled in some controversy with her Giordano CF in 2004, which was banned in Korea for being a bit too sexy. Even her Olympus CF was only shown on late night television again, for being too sensual. In 2009, she became the first Korean actress to be featured on the cover of ELLE (Hong Kong). Recently, she has been picked by Guess? to be the face of their new ad campaign.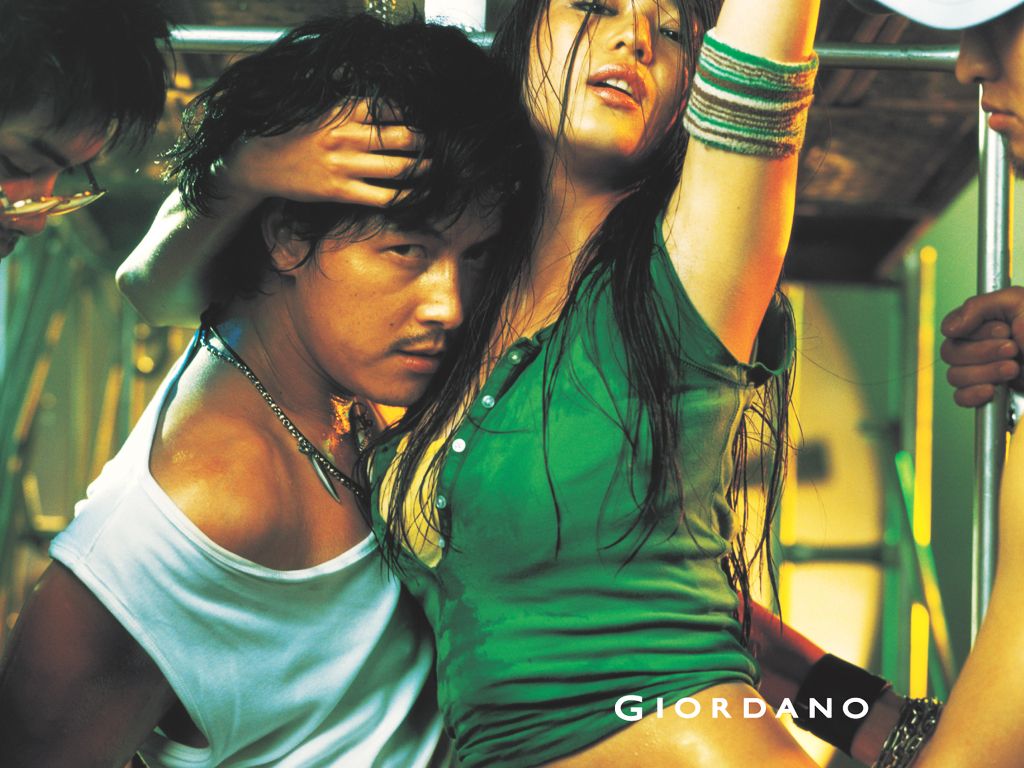 Giordano Ad Campaign (2004)
Samsung 3G Promotion
Elle HK 2009 Cover
Harper's Bazaar (Korea) 2009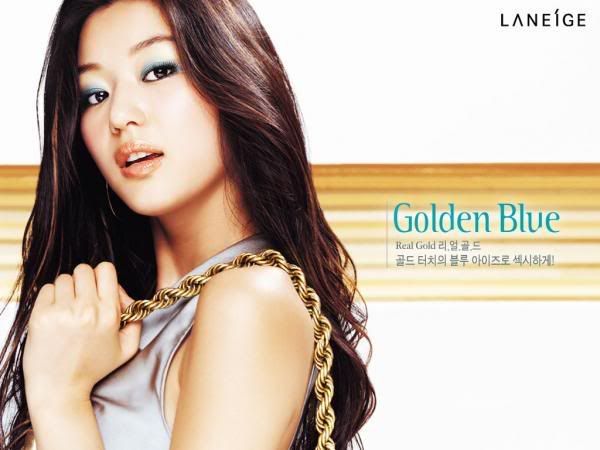 Laneige Ad
Guess Ad 2011
I usually have some bit of dirt/gossip to my features, and this one is no exception (haha). Rumour has it that Jun Ji Hyun and pop star Rain have been spotted countless times out together. This sparked speculations that the two are dating secretly. The both parties vehemently denied the rumours via their respective agencies. The two were set to do a drama together, but Jun Ji Hyun eventually declined the project amidst the rumours.
A photo on Rain's twitter page which he deleted when the rumours broke
Well my dearies, I think it's about time I wrap up this week's featurette. I hope you all enjoyed it and stay tuned for next week's K-Idol Feature. Annyeong!
Sources:
Crunchy Roll
Rotten Tomatoes
AsiaFinest
Celebrity Ads Online
MySoju
All KPop
DramaBeans
Facebook